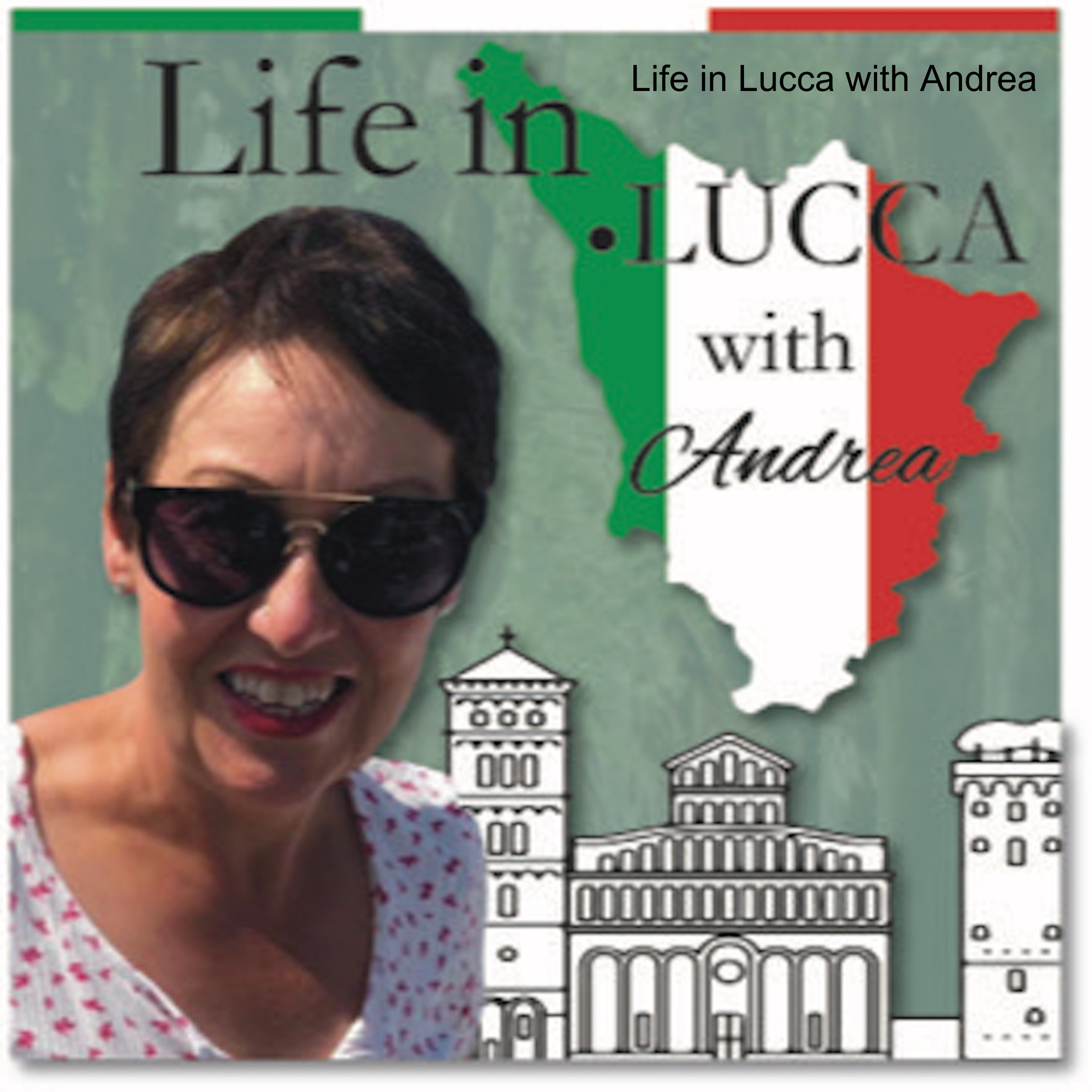 Ciao and Welcome to Life in Lucca with Andrea
This week I chat to my very special friend, Debbie Charlett, who I actually met here, in Lucca. Debbie is a yoga teacher, and not only has she travelled extensively around Tuscany, amassing a wealth of experience, she also fell in love with Lucca along the way. She has had many an adventure and it's been great fun sharing some of those adventures with her. In fact, Debbie recently realised her dream and bought an apartment in the historic centre of Lucca. So, whether you're planning to visit Lucca, or thinking of buying your own apartment, this episode has lots to offer, not just practical advice, but also fun experiences.
Connect with Debbie
If you would like further information, or to enrol on Debbie's Viniyoga sessions, her contact details are:
M: +44 (0) 7976552481
E: debbie.charlett@ntlworld.com
Debbie's Recommendations
The Walls, Lucca, walk
Anfiteatro, Lucca, drink or meal
Torre Guinigi, Via Sant'Andrea, 41 Lucca, view
Palazzo Pfanner, Via degli Asili, 33 Lucca, gardens
Villa Reale di Marlia, Villa Reale di Marlia, Via Fraga Alta, 2, Marlia, house and gardens
Boccherini Music School, Piazza del Suffragio, 6 Lucca, an evening concert
Ristorante Il Mecenate, Via del Fosso, 94 Lucca
Pasticceria Meucci, Via Vittorio Veneto, 12 Lucca
Pasticceria Regina, Via Papa Giovanni XXIII, 7 (outside the walls, Porta San Elisa)
Gelateria Veneta, Via Vittorio Veneto, 74
Gelateria and Chocolatier, Caniparoli, Via San Paolino, 44
Favourite Italian word/phrase
Incredibile – Incredible (the Italian pronunciation emphasises the word, making it more powerful)
About the Host
Andrea has travelled the length and breadth of Italy. Having fallen in love with Lucca, she now spends a few months there each year.
Support
If you've enjoyed the episode, please support this podcast by buying the equivalent of a coffee or two, if you can, at: ko-fi.com/lifeinlucca your donations really do help.
Subscribe and Review: If you've enjoyed listening to Life in Lucca with Andrea it would be lovely if you could take a moment to leave a review and share your comments. You can SUBSCRIBE to the show on the various platforms APPLE PODCASTS | SPOTIFY | GOOGLE PODCASTS etc...
Sponsor
If you are looking to sponsor the show, please get in touch at: lifeinlucca@hotmail.com
Connect with me:
If you would like to connect with me, I would be delighted to hear from you, you can find me on:
Website: https://lifeinlucca.podbean.com/ E:mail: lifeinlucca@hotmail.com
Instagram: andreas_life_in_lucca Twitter: @mountains46
Production: Joel at Northern Powerhouse Media www.npmedia.co.uk
Boccherini Music School
 Lucca Train Station
Palazzo Pfanner Garden at night
Pasticceria Regina